Only the positive can be uplifting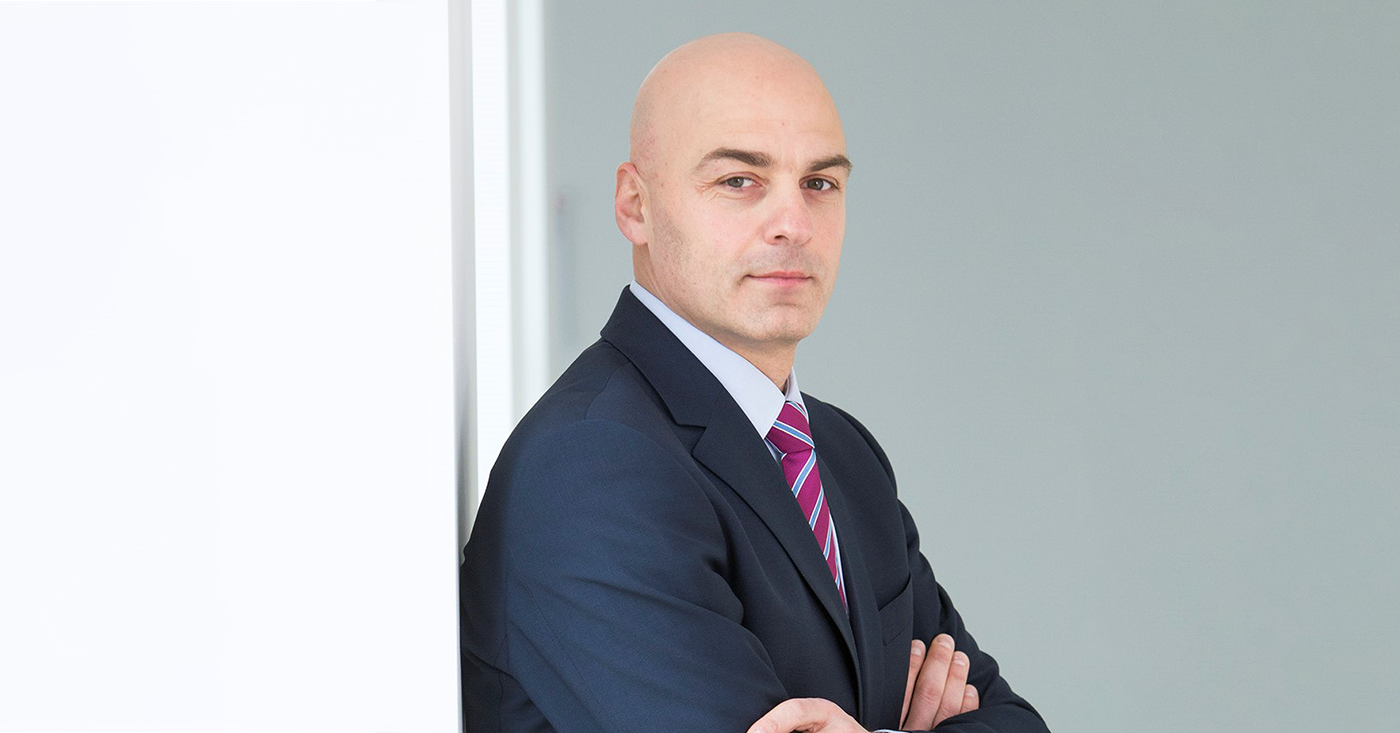 ---
Conversation with Armen Papazjan
Deputy Chairman of the board and CEO of Brand Distribution Group.
Your career is very consistent – from it's very beginning you have been involved in sales and associated with retail chains. Where did this choice come from?
Basically, I have been involved in retail trade since the beginning of the transformation in Poland. My first employer was Carrefour Polska. I started there from the lowest level and this first experience determined my further career. I knew from the beginning that contact with the client was my way. It is a profession that keeps us in check all the time, makes us exceed the expectations of customers who constantly raise the bar for us. At that time, the new face of trade was something extraordinary: the multitude of products, the way they were displayed, seasonal sales campaigns – we shaped everything from scratch. I can say that I developed my career alongside with the development of Carrefour in Poland. It was there that I trained myself to be a professional who puts the client first, understands and responds their needs. As the company grew, so did the people. It was relatively easy to achieve success in Poland at that time. The employees were trained intensively and promoted quickly, there was much less competition on the market. I also found myself in the right place at the right time. Working in sales teaches flexibility and adaptation to the changing reality. Today, the product can be found everywhere. The added value means proper service and individual approach to customer's needs. Later, I used the acquired knowledge and experience in other networks (including Intermarché or Varus in Ukraine), and today I have ambitious goals ahead of me in the Brand Distribution Group.
This means you have a thorough knowledge of the industry at every level, you participated in shaping it. What do you consider to be your greatest professional success?
First of all, I consider myself a happy manager. Everywhere I worked, I had interesting and challenging tasks. I started my career at a time when I could quickly find myself in strategic roles, I was often a co-creator of new solutions. Between 2009 and 2010, I co-created Carrefour's multi-format store management system, as well as the new operational division of regions and work organisation system 'TOP projekt'. In 2017, at Intermarché, me and my team developed a complete organisational and structural change by implementing a new category management system. We have also started a branding change and the work on a new commercial concept for Intermarché stores in Poland. In Ukraine for a change, I was responsible for operational excellence, developing a new commercial concept store model and preparing Varus for a huge expansion – within three years we doubled the number of stores. Today there are 116 of them and this number is still growing. The truth is, I haven't achieved any of these successes by myself. Great things are not achieved alone. Success is always the result of the work of many people. And for that I am grateful to my teams.
You joined a distribution company with an ownership structure. What do you think, how different is management in such a model and how will your experience help to accelerate the Brand Distribution Group?
It's true, working in such a company is new to me, but I can make good use of my experience from the time when I was the General Director of SCA PR Polska. The management model at Intermarché was based on a very close relationship with individual stores owners. They are usually very creative people who can take care of the stable development of their businesses and so they have a large share in the development of the entire sector in Poland. The distribution network brings the company closer to trading partners, and thus – to customers. And being close to the client and responding to his needs has always been my priority. Brand Distribution Group was one of my business partners. I have known Wiktor Sawosz, the Chairman od the Board of the company, for many years. Today, seeing the transformation of the Brand Distribution Group, I would like to be a part of it and co-create it. In my opinion, my experience so far will prove my redoubled strength in the new position.
Change usually also means challenges. What are they today for the Brand Distribution Group? What new gates are opening for the company?
We will be looking for additional sales development opportunities. Our goal will be to reach fast developing markets such as Russia, Turkey, Vietnam, Brazil, Egypt, India, Mexico, and China. Access to these markets is very important to us. I also focus on increasing efficiency, both in terms of organisation and technology – this is an absolute must. The faster we achieve these goals, the faster we will be able to grow. There is no development without effective sales. This is the most important goal for every manager and director of the company. Of course, this is a long-term process.
The reality is that you should constantly monitor the pace of your company's development against the pace of market development and customers' needs. In the past, companies created development strategies for 5-10 years. Today it's hard for me to imagine. Most businesses plan their strategy and investments in one- or two-years perspective in which quite general directions can be outlined. Strategy of actions though must be prepared respectively to the current conditions and market trends on the horizon.  These change much faster than a decade or two ago.
Our client is changing and so are his needs, he is the one who defines our strategic goals and methods to achieve them. Just a few years ago, all-day shopping on a Sunday with the family was a common form of spending time, and today it has completely lost on importance. Today, you can shop without leaving your home and have your goods delivered straight to your door.
Along with changes on the market, the organisation itself must change, including the way in which orders are processed. The revolution is also determined by technological progress. What took a lot of time and effort quite recently is now happening instantly online. On one hand, digitization makes it much easier to get through with the messages, on the other, the number of news and stimuli makes effective reach much more difficult. Constant change of business environment also implies the need to analyse the processes, to identify the mechanisms at work, as well as those that need to be improved. Every economy and organisation under change – and ours is developing very quickly – requires reviewing the ongoing activities and introducing innovations.
You have been observing the FMCG market for many years, you co-created it – what does it look like today? What drives it, what are the trends and what challenges does the industry have to face today?
First of all, the customer will always choose the convenience. Today, the possibility of verifying prices and comparing offers is unlimited. This is a big challenge for our industry. Our task is to provide the customer with what he needs on time, at an attractive price. The reality is brutal – today's client is more aware and informed than ever, and thus more pragmatic and less emotional in decision-making. Paradoxically, our industry trained him very well. The customer knows exactly what he wants, is aware of the prices and conscious of his needs, knows the alternatives on the market and the capabilities of the products. It is not easy to please him. The effectiveness of the advertisement is also declining. The number of media and messages makes them invisible. Due to the multitude of outgoing news, the consumer does not remember what product he saw, he doesn't focus anymore. It also forces us to find new ways to reach the customer and interest him in the product. Another trend is omnichannel. Not so long ago, traders focused on developing one format and shop service (hyper- or supermarket) and reaching the customer there. Today you must be able to ensure easy, pleasant, and convenient shopping basically from anywhere and to engage the customer – with prices, assortment, and service. Each of the big trading players has four or five kinds of different stores today.
One also needs to be aware of the importance of customer's opinion today. This is a factor that can effectively inhibit sales. The buyer talks about his experiences in the purchasing process, but more often about the negative ones than the positives.
Consolidation of players on the market will also continue. It is very clear in the FMCG industry, but it will soon apply to many other industries. The times when the market in a given field was dominated by, for example ten players, are over. It is even possible that the world is heading in the direction where there will be just two or three major players – the first of which will take 60% of the market, the second – 20-25%, the others will not have much power and will disappear. This can refer to all areas – be it marketplaces or specialist stores, sports stores, etc.
What does the CEO of a company such as BDG have to bear in mind today?
The managing director is the person who decides about the results of the team. He should have a clear vision, which was thought through well. In addition, the manager should be a 'digital person', know where he is going and what tools he needs to achieve the goal. To me, the style of team management is also very important. I am a manager who supports employees and their professional ambitions. Seeing the efforts and difficulties, I come to the rescue to my people. I also try to resolve disputes constructively and support the development of my teams. I pay attention to giving employees the opportunity to look for better solutions without imposing my own concept on them. Only this way one can count on the initiative and creativity of the employee. It is also very important not to be afraid to hire people who are smarter and more experienced than you. One cannot forget about the atmosphere, which greatly translates into work efficiency.
How would you describe yourself and your management style?
I am a person built on a positive message and this is also how I try to motivate my colleagues. Only the positive can be uplifting – and this is the narrative I intend to adopt in the company. It's a bit like climbing a mountain. Seeing its greatness and approaching it with the conviction that one cannot do it – it will probably not be conquered. By breaking this challenge into stages, planning the climbing, and resting in the bases, at least in theory, the mountain is to be climbed on. Of course, I would not advise you to take up a challenge without proper preparation, but your attitude and motivation largely determine your success. The negative always blocks, the positive always brings you closer to the goal.
Where do you take your first steps in the strategic management of the Brand Distribution Group?
We start the transformation process and prepare the organisation for a different pace of development. We have a precisely drawn plan here, leaders responsible for shifting the company onto a new track. We have already started concrete actions to be on time in the first quarter of 2022. I will be able to reveal more soon.