The conclusion of competition "Figure out the FMCG industry"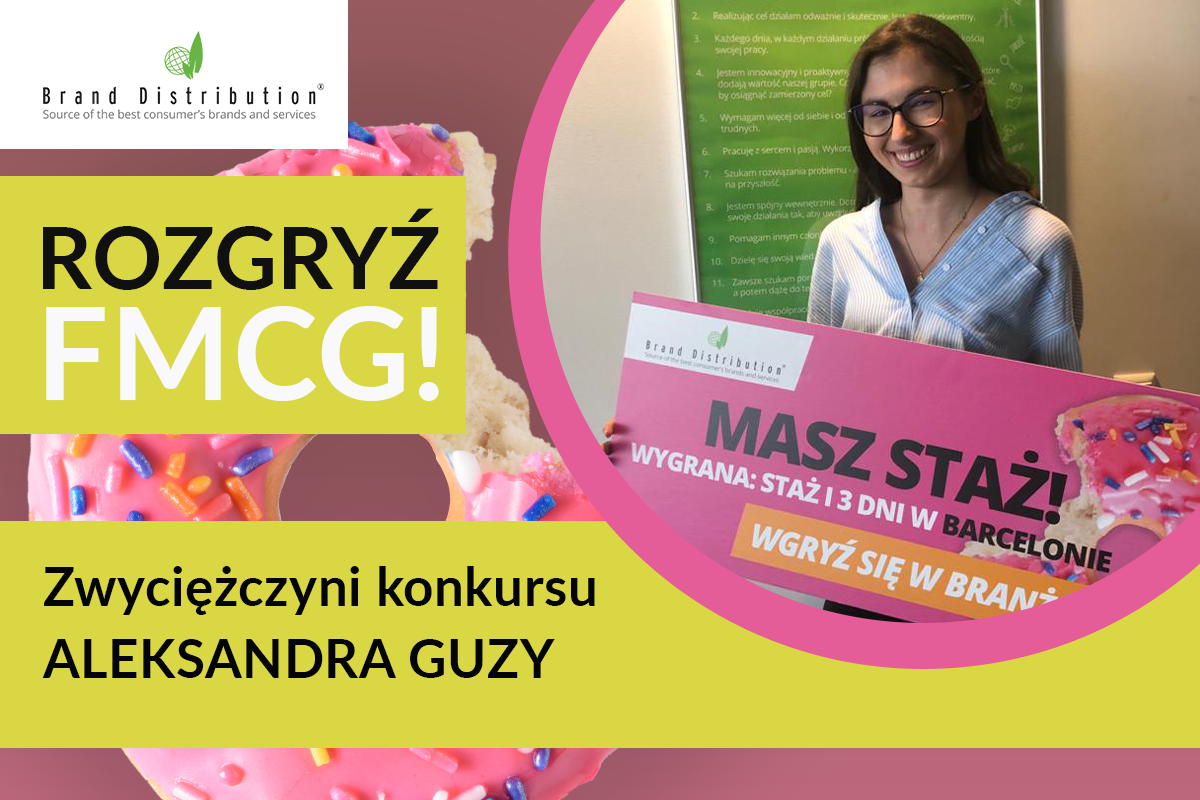 ---
The long-awaited moment has arrived – the conclusion of our competition "Figure out the FMCG industry", in which the prizes were an internship in our company and a trip to Barcelona. The competition task was to analyse a selected market (France, Italy or Norway) with a view to launching products in the cosmetics or children's snacks category. After reviewing the entries, the Commission selected the winner, Aleksandra Guzy. The official presentation of the award took place on 24 October.
Aleksandra is a student of management at the Warsaw School of Economics. She was prompted to take part in our competition by the prize and an interesting task to complete.
-A trip to Barcelona is my dream. When I saw the information about the competition, I immediately knew I had to take part. In addition, the task was interesting. It required a lot of research and was about organic products, and ecology is a subject very close to my heart.
Aleksandra will be doing an internship in the marketing department in our Warsaw office. She will join us in November. She has her first marketing experience from other internships and placements.
-Till now, I have never had to deal with B2B marketing. I am very curious about how such activities are carried out. In addition, I really like creative work, which I think there is no shortage of in the marketing department. I am very much looking forward to this internship and I hope that I will be able to use my previous experience and gain a lot of valuable knowledge," adds Aleksandra.
Our sincere congratulations to Aleksandra on winning!