It's time for Poland. Global distributor announces business expansion in the modern trade.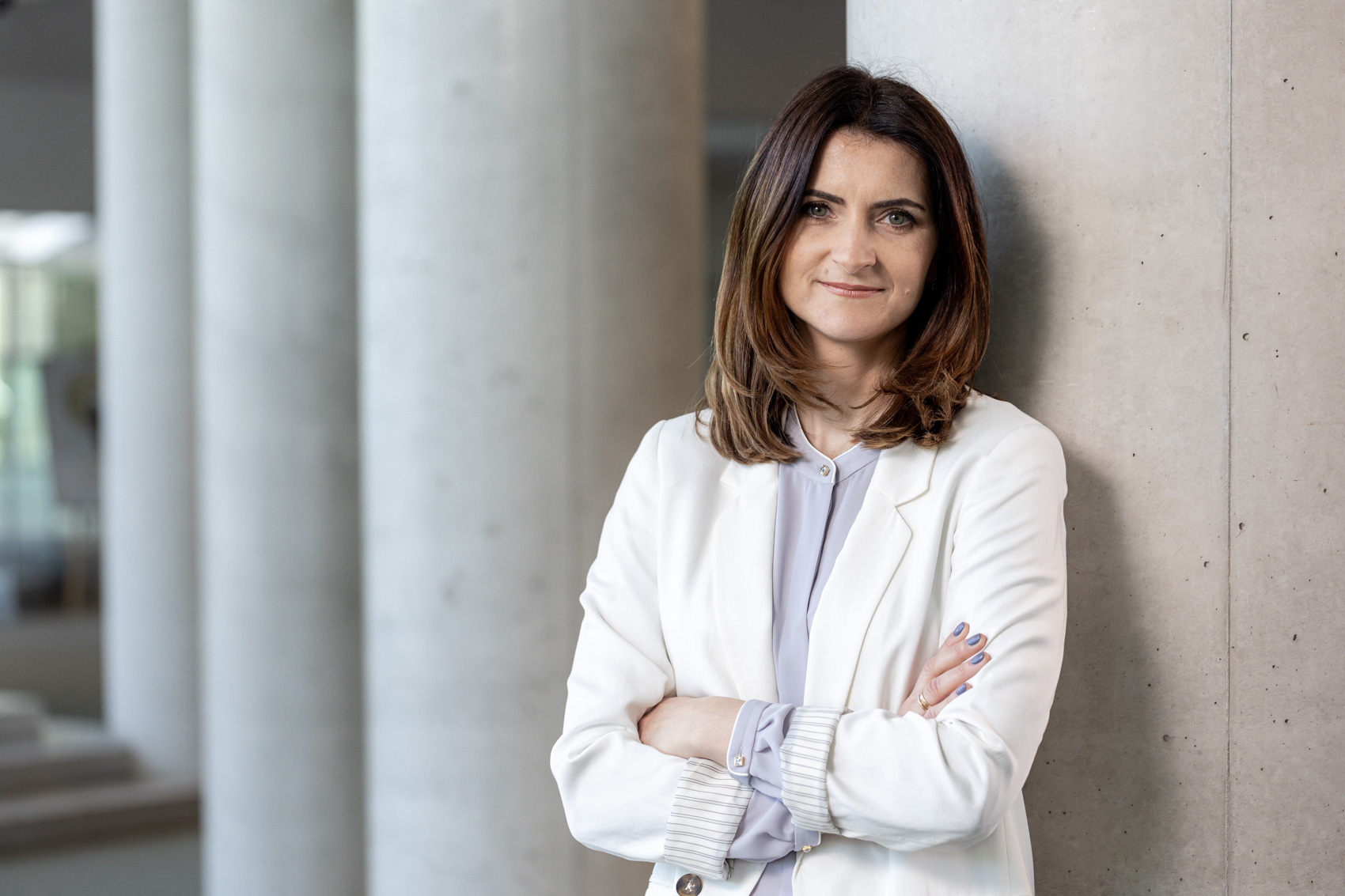 ---
Interview with Milena Galas, Vice President of the Board for International Trade and Marketing of the FMCG importer and distributor.
Brand Distribution, a global distributor in FMCG product trade, announces dynamic growth in the Polish modern trade market. The company is celebrating its 30th anniversary this year and can boast a 40% year-on-year sales growth. "We have acquired experienced specialists, verified suppliers, and developed attractive offers with the most desirable products," says Milena Galas. The company intends to approach sales in networks in a non-standard way.
In your opinion, what is the key to success in collaboration with modern trade?
First and foremost, it is essential to emphasize that the key to success in business is to reject stereotypes and adopt a strategic approach, regardless of the industry or type of collaboration. When we analyzed the market, we understood that success in cooperation with the buyer is not about mindlessly bombarding them with phone calls, overwhelming them with mismatched proposals, or quickly providing quotes. The crucial factor is understanding the entire purchasing process. Sales are nothing more than patience and long-term cooperation. We aim to build lasting relationships based on understanding needs, trust, and the assurance that we fulfil every order on time.
Certainly, lasting relationships and products on the shelves are the goal. Nevertheless, so-called "quick shots" are often desired.
In-and-out actions often supplement the product offering on the shelf. There can be several reasons for this: introducing seasonal products related to sales periods such as grilling, back to school, holidays, or vacations. Additionally, we perform such actions to test the product rotation before permanently placing them on the shelf. We often also utilize short-term introductions of novelties to test their market attractiveness.
Translating these principles into specifics, what benefits does Brand Distribution offer to buyers?
First and foremost, the uniqueness of the offering. Brand Distribution is a global company. We analyze trends and emerging novelties worldwide. We can anticipate the demand for certain products and deliver them at an attractive price. This way, we build a competitive advantage for our partners. They not only receive great products but, above all, market knowledge. Our team provides buyers with a comprehensive data package, including market analysis, competition insights, and trends. Access to a unique offering requires careful exploration of many global markets.
We are already exploring over 100 markets, which are constantly growing. Team members specialize in their regions, enabling them to thoroughly analyze markets in search of unique offerings that cater to specific buyer needs. We visit all the major FMCG trade fairs worldwide, including Anuga in Cologne, SIAL in Paris, Gulfood in Dubai, Foodex in Tokyo, and the Fancy Food Show in New York.
Do you mainly acquire brands at trade fairs for your offering?
Indeed. Trade fairs are essential for analyzing trends and acquiring new contacts. Brand Distribution's offering includes both brands in exclusive distribution (such as Huggies, Kotex, Dalli, Dash, Ambi Pur, Ariel, and Dreft, as well as our brands: Triumf and Voll) and globally recognized A-brands in both food and non-food categories, as well as products from the dynamically growing segment of accessories and pet food.
We source products from the USA, Spain, Mexico, Ukraine, and practically any country we mention; we have contacts there; if not, we can quickly and efficiently establish them. Our team constantly monitors trends and seeks new opportunities to ensure our offering is attractive and meets market expectations. We aim to provide our partners with high-quality products and innovative solutions that will help them stand out in the competitive market.
In addition to the standard offering, what unique products can you offer to buyers?
For example, Chupa Chups beverages, Prime Hydration hydrating drinks, flavoured waters like San Pellegrino, as well as unique flavours of popular brands such as Fanta or Coca-Cola, American sweets, ITSU ready meals, particular types of cosmetics, and many other exciting products.
What else sets you apart?
Our approach to transactions is entirely flexible and based on partnership relationships. We do not have a standard solution for all networks. Each time, we build an offer considering our customers' individual needs. We precede this by analyzing market trends and purchasing habits of various consumer segments. Our trade marketing team supports recipients in sales – we have the competence to conduct effective promotional campaigns. We also prepare seasonal offers tailored to the needs of buyers. We are also ready to carry out an entire network campaign, from the concept to implementation, including product delivery in the agreed form, such as on a stand or in a trade display, and marketing support.
Delivery time is important to buyers.
We have launched another warehouse in central Poland to expedite order fulfilment. We agree on a specific delivery date to the network warehouses during the quotation stage.
It's worth noting that we source many of our products from remote parts of the world, requiring us to go through customs procedures, meet regulatory requirements, label them properly, and package them appropriately according to the needs of retail networks. It is an entire chain of actions that must be precisely synchronized. However, we constantly strive to shorten the time required to deliver the product from the supplier to the shelf.
Let's discuss the financial aspect of collaborating with Brand Distribution.
Price plays a vital role, especially today, when it becomes the main factor influencing consumer purchasing decisions. Since we operate globally, we can source desired products at an attractive price in markets where they are offered cheaper.
Volume is also essential. The more we purchase, the more attractive price we can offer. We also optimize the logistics chain to make the offering even more attractive for our customers.
You joined a company that has been building its experience for 30 years. What strategic challenges lie ahead for you?
We operate globally in a dynamic and demanding category. We have undergone a reorganization process, which has yielded the expected results. We have improved our operational efficiency, streamlined the structure of our sales departments, changed our working model with customers, and significantly shortened order fulfilment and shipping times. We are constantly learning and developing the skills of our teams. We did not have to wait long for results. In the recent period, we have recorded steady sales growth, maintained a high revenue growth rate, and established cooperation with new key customers, which confirms the right direction of the organization's development.
Now we want to bring our international experience to the Polish market. We have built a new, strong team of experienced specialists who will implement an appropriate cooperation model in the country. I am convinced that customers will appreciate our working model, which primarily focuses on business development and benefits for both sides.