Honorable mention in the Golden Innovations 2022 competition for Dash capsules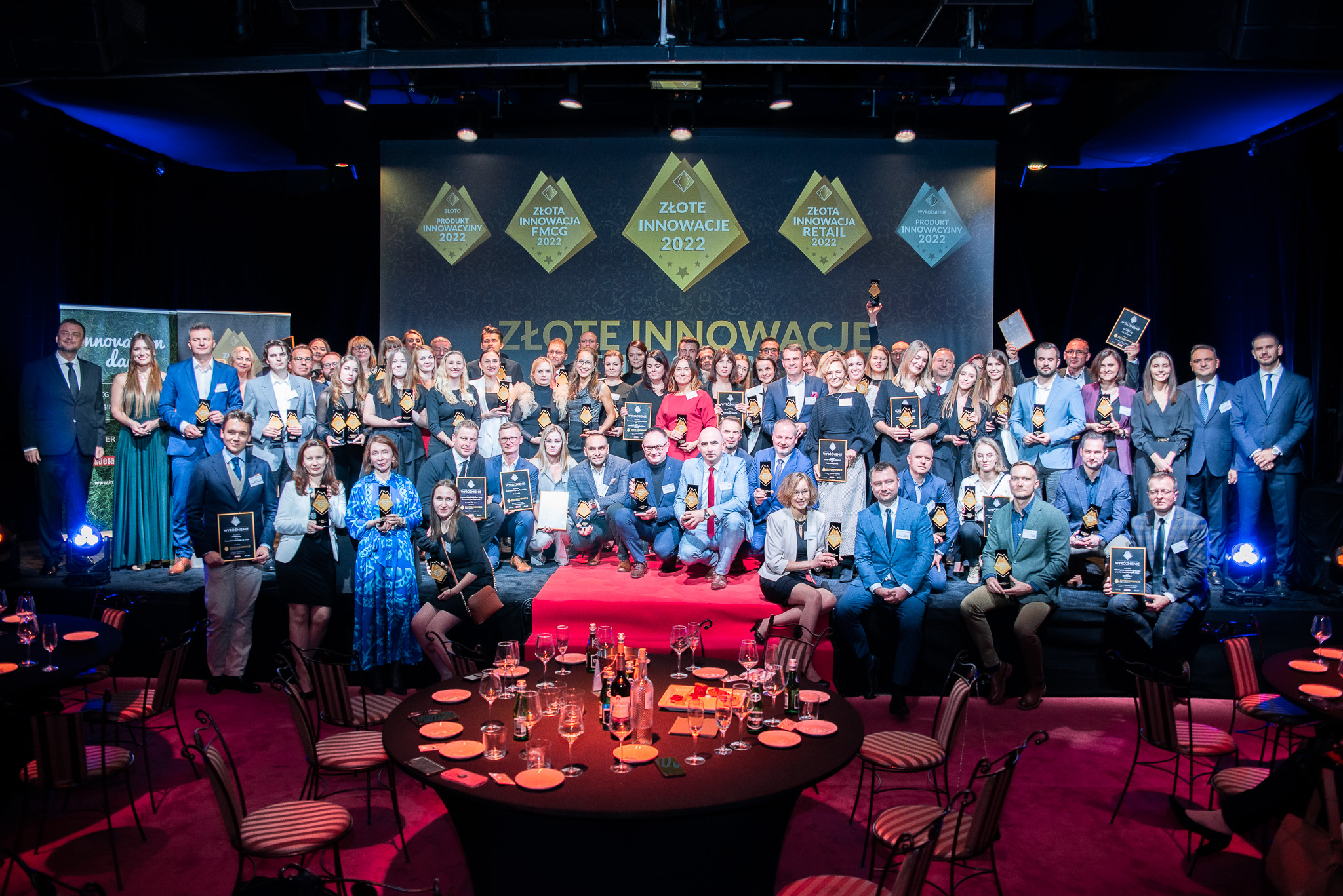 ---
Dash Alpen Frische 3in1 washing capsules with a distinction in the Golden Innovations 2022 competition.
"Golden Innovations FMCG & Retail" is one of the most prestigious consumer competitions on the Polish market , selecting the most innovative FMCG products. In the 5th edition of the competition, 270 market novelties were submitted, which competed in 5 categories. By votes of consumers, Dash Alpen Frische 3in1 washing capsules won an award in the category "Innovative composition".
The award ceremony took place at the Kamienica Theatre in Warsaw. The announcement of the results was preceded by the INNOVATION DAY conference. On behalf of the Brand Distribution Group, the award for the Dash brand was collected by Piotr Kłosowski Head of Domestic Sales.
– Laundry detergents are an extremely competitive and consumer-sensitive market segment. That is why the award for the Dash brand, in the 'Innovative composition' category, was received with great satisfaction. Customers have recognised the high quality of Dash Alpen Frische 3in1 capsules, and as we know, when it comes to cleanliness, there is no room for compromise," says Piotr Kłosowski.
The product's concentrated formula ensures the ideal cleanliness and freshness of the laundry from as low as 30°C, while guaranteeing less water consumption. The carton pack contains up to 60 capsules and is 99% plastic-free. Importantly, it is completely recyclable and FSC certified. The modern opening system perfectly secures the product and ensures the safety of children. The Dash brand has been climate-neutral since 2021 as a member of Climate Neutral, taking care of sustainable production within the framework of environmental protection.
The manufacturer of Dash is the Dalli Group, a German leader in household chemicals and cosmetics, whose exclusive representative for Poland is the Brand Distribution Group.